We are very lucky at Polka Dot to have such amazing talented students that just keep amazing us and winning competitions all over the country and around the world!

Here are some of the competitions that we have taken part in over the year.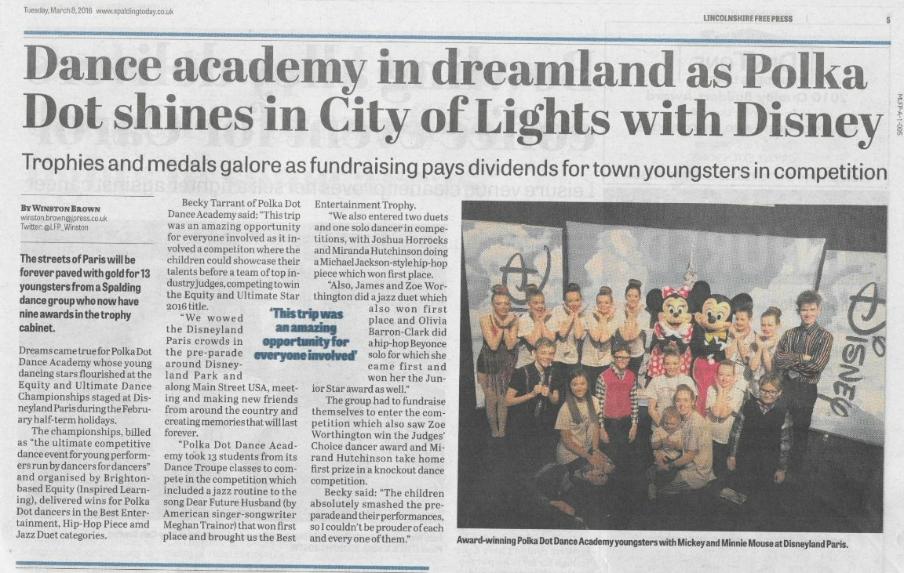 We took our Dance Troupe class to a competition in Disneyland Paris in February 2016. We wanted our students to experience a big competition and see other students perform from all over the globe. The students worked hard towards the competition and blew us all away when they performed on stage. The performance was so good that Dance Troupe took 1st place and brought the trophy back home to Spalding!

Also in Disney Land the day hosted a solo competition where all the dancers of the day took part. When it came to the final 2 of the 4 finalist were Polka Dot students,the winner was crowned as Miranda one of our many hard working students. An amazing achievement she will be able to take with her where ever she goes in the future.
Four students took part in the duet round. James & Zoe came first in the jazz category. Miranda & Josh also took first place in the hip hop category.
Last but not least Olivia took on the solo competition and amazingly won despite a huge number of competition and experienced dancers.
Additional trophies were given out that day, Zoe was crowned overall judges choice, Olivia under 14's overall winner and the whole group won Best Entertainment award.
All students that took part won the top prize they could compete for!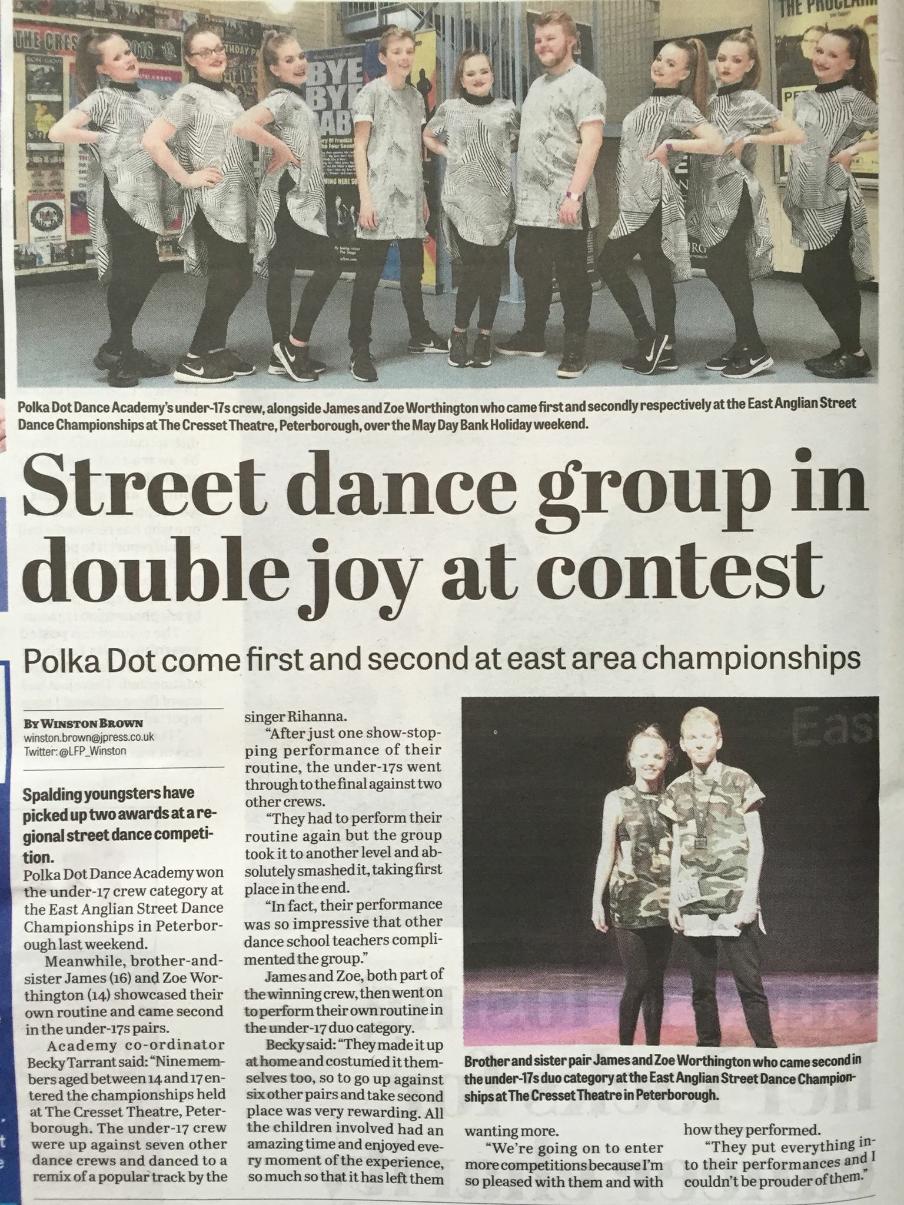 We recently entered our student into the UK Street Dance Championships. Again our students worked hard in class to prepare for this. On the day their first performance see them qualify to the final round to which they went on and smashed the finals to bring home another 1st place!
James and Zoe also entered the duets and took home 2nd place!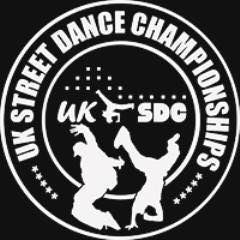 We are constantly on the look out for competitions to enter. If you have a competition you think we would be interested in please email us some information. PolkaDotDance@outlook.com